As soon as my daughter got a cough I, of course, had to self isolate. I was plunged in the deep end of having to embrace home learning. Luckily, my school had already been training us for this eventuality. I'm excited to make home-learning a success.  Here is what I have learned so far.
Using Apps
The students at my school have iPads.  Having looked at the choice of apps I decided to use the Zoom conferencing app and an app called Showbie.
Why zoom?
Zoom is easy to use and allows you to see, at a glance, which students have logged on. You simply need to email students your meeting ID so they can connect with you. Whilst I am isolated some students are logging on in the classroom and some students are logging on from home.  They can ask you a question any time in the lesson.
Top tip: If you have lots of students in the room trying to connect from their iPads, there is terrible feedback. What you need to do is ask one student in the classroom to connect with you and you speak your instructions through that one iPad.
TOP Tip 2: Insist that your students turn off the video and only use the audio. This is because seeing each other's faces causes much excitement. As the host of the meeting you also have the power to turn off their video.
With my GCSE and A level students I chose who I wanted to speak to first.  The video was mainly off but they could turn it on and turn the iPad around to use the camera to show me their work and discuss it.  I could also make a quick sketch of an idea and either do the same or photograph and email the sketch.  With the pressure of the GCSE 10 hr exam possibly next week, I also scheduled lunchtime Zoom meetings, asking students to get into pairs and connect with me and discuss work.  This made it possible to give more students the help they needed before the exam.
Why Showbie?
Showbie allows you to create different folders of work for students to access.  Other Apps can also do this but Showbie also allows you set a deadline and students can submit work.  For art lessons, I am asking students to photograph their work at the end of the lesson and upload it so I can see their progress.  If students are mid-way through a piece I have asked them to take a photograph at the beginning of the homework time or lesson and at the end, and then put both photos in a word document and upload that.  Ha ha! No escape, they will make progress!
You can of email instructions.  This is especially easy if you can email a whole class through your school management system.  However, you cannot get students to submit work this way as the system would crash with all the weighty traffic.  This would be a disjointed way of operating.
Using Websites
I'm lucky that I have this website.  I've been able to create pages with stage-by-stage art activities. I already had pages such as '100 Things to Draw' and 'Colour Theory' to direct students to.  It's easy to send a link through email or an App.  You can make a free website in minutes using platforms such as Wix or Squarespace.  You don't even need to buy a URL, just use the free URL that these platforms provide.  Here are two activities I've made to send to my students: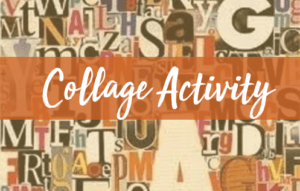 There are lots of ideas in the blog post below for teaching art remotely.  Many of which don't involve technology!