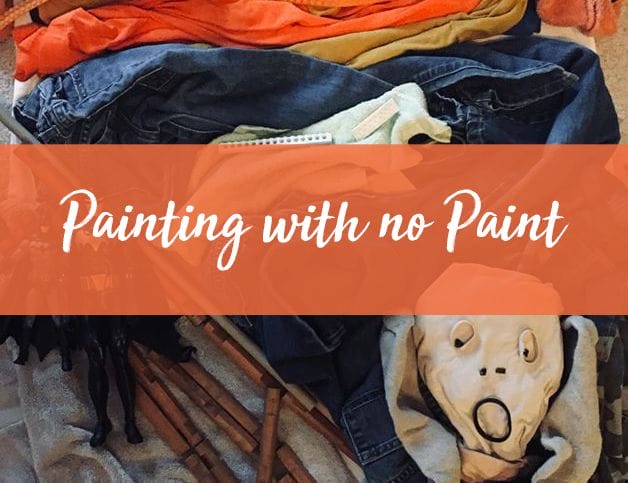 New Jersey art teacher Allison Fantry isn't going to let students with no paint at home stop learning about painting.  Her recreation of Munch's 'Scream' has had an amazingly positive reaction from art teachers on Facebook who are all looking for ways to continue engaging their students with art.  As Alison said herself "Necessity is the mother of invention".  I'm certainly going to be directing my students to this page to inspire them to recreate a painting.
Art teacher Deborah Batt was so inspired by Allison's 'Painting with no paint' that she had a go herself.  This is instantly recognisable as Van Gogh's 'Starry Night'.  It's so interesting to see all the different objects and materials she has used.
Melissa Emerson, who is the head of an art and design department in Northhamptonshire, has recreated Hokusai's famous wave. I love the use of pens and socks and there is even a shark making a guest appearance!
Below are some paintings that would be great to recreate with objects at home or you might like to find a painting of your own.
'Mona Lisa' by Leonardo da Vinci.
'Girl with a Pearl Earring' by Vermeer.
'The Starry Night' by Van Gogh.
Below is 'The Birth of Venus' by Botticelli.  Perhaps just do the central figure of this painting.