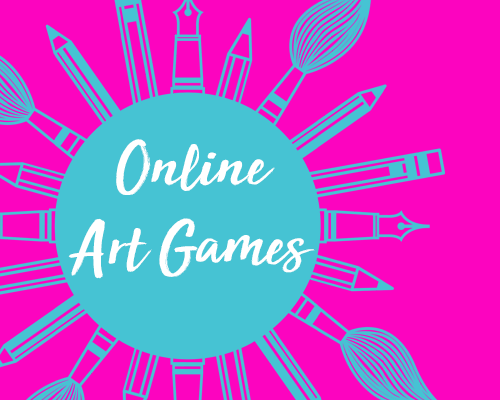 I've been asked the question 'Where can I find online art games that I can use in the classroom?'  I've been scouring the internet and below are a selection of online art games that are great fun and might well link to the projects you teach.  They can be a useful extension task if you have computers or iPads in your classroom.  Bookmark this blog post as you are sure to want to come back to it!
Color
This game is a great way to consolidate knowledge about hue, saturation, complementary, analogous, triadic and tetradic colours.  If your students do not know these terms part of the task can be to look them up.  I wouldn't normally teach about triadic and tetradic colours. You have to match the colours on the screen which is harder than you think.  At the end of the game, you are given a score and therefore the excuse to play again as you have something to beat!
More Games Below!
Street Art
Street art is a game by The Tate.  I have mixed opinions about this one as it's quite limited, although I do like the wall background and the spray paints.  What do you think?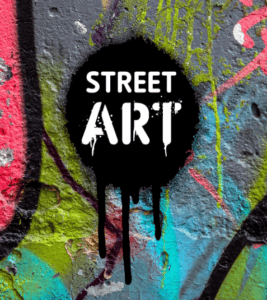 Jig Zone
Jig zone is an online puzzle site with an art section.  Students do the puzzles by dragging the pieces into place.  A simple activity to fill the end of a lesson if you only have 5 minutes left and starting something else would be unwise at that point.

Quick, Draw!
'Quick, Draw!' is interesting as it asks the question 'Can a neural network learn to recognize doodling?'  It asks you to add to the worlds largest doodling dataset.  You have 20 seconds to draw the items it asks for.  I think the learning here is simply opening children's minds to the idea that a computer can learn.
Auto Draw
Auto draw's main feature is that you start drawing and it tries to recognise what you are drawing.  You can then click on the picture and your drawing turns into that picture.  There is a useful tutorial if click on the menu in the top left-hand corner under 'How to'. You can add text and shapes.  There are more colours than you might think in the colour picker.  I think you could use the shapes and colours and text to teach colour theory.
Kern Me
If you teach graphics you will love this game.  Kerning is the spacing between letters or characters in a piece of text.  This game teaches students to create the correct spacing by eye.  Great fun!
Shape Type
'Shape Type' is a letter shaping game.  Students need to move points on the letter to try and get a pleasing shape to the letter.  Super tricky but quite addictive!
50 Famous Paintings
'Can you name the 50 Famous Paintings' is on the 'How Stuff Works' website and has many easily recognisable paintings.
TriviaPlaza
TriviaPlaza is a quiz site which has an art section.  Be warned – they quizzes are difficult.  Suitable for frustrating bright students aged 16+ or for art teachers to test their knowledge!
I'd love to keep adding to this blog post, so if you know of any cool online art learning games, please comment below.
Don't forget to check out all the Free Resources on The Arty Teacher!