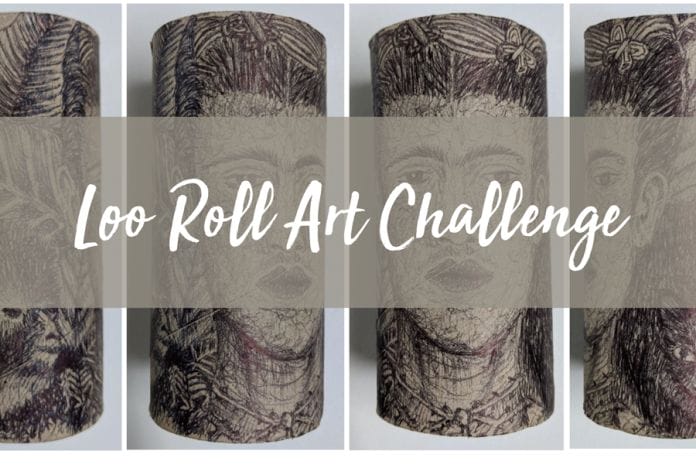 Thank you to art teacher Hazel Coxon for letting me share her resources for an inspiring 'Loo Roll Art Challenge' which has been made for home learning.  She teaches at a PRU in Totnes in Devon, UK.  She tells me that she can't take the credit because it was a little gallery in Norfolk called Pinkfoot Gallery who inspired this resource.  Read below and you will see the challenge that the Pinkfoot Gallery have given and how you can get involved.  Either way, I'm really grateful for the wonderful resources below which she is willing to share.  Just copy them and email them to your students.
Art teacher Carolyne Mathers Britt posted these wonderful pictures on Facebook of her cat and her loo roll painting.  I love the way she has manipulated the top of the tube to take on the shape of the cat's ears.
Absolutely love this Joe Exotic 'Tiger King' and his tiger created by art teacher Geri Passaro Floyd.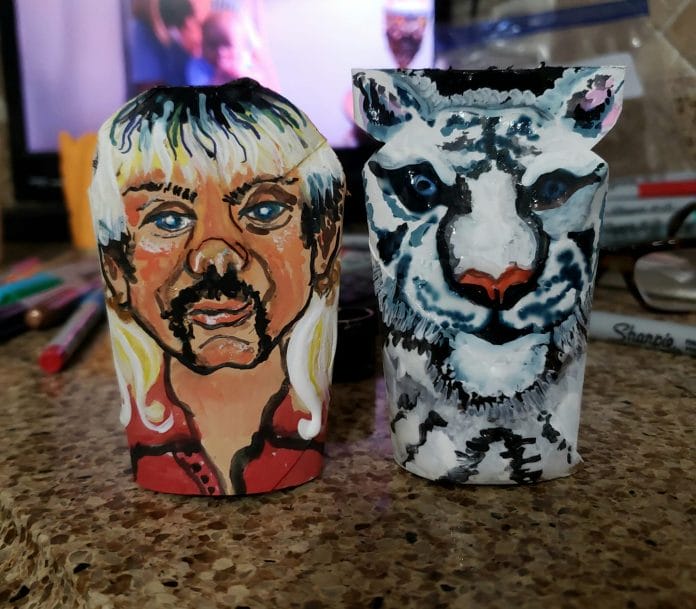 Illustrator Wyn Sexon created the beauties which are all monsters.  You can follow him on twitter: @wynsexon
Well done to Yr7 student Sadie (age 12) for this wonderful Banksy inspired loo roll below.