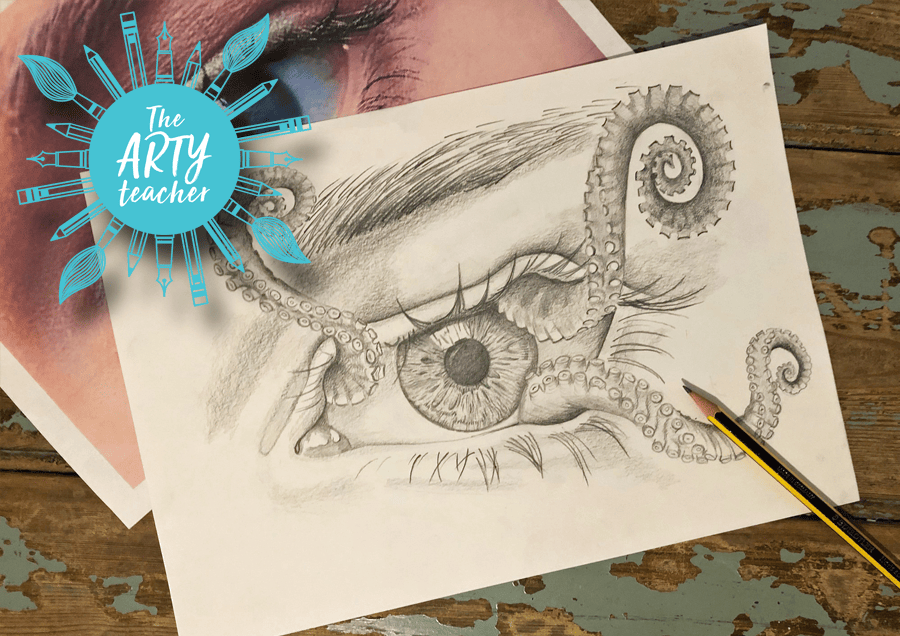 This comprehensive Surrealism art project asks students to research Salvador Dali and René Magritte and then create and draw a Surrealist eye.  This download includes:
The 14 page PowerPoint pictured above.
A three page written unit of work that includes the stages students go through, homework ideas, questions to ask after the video and extension activity.
An assessment rubric.
The PowerPoint includes links to an online video by the Dali Museum and a link to an optional 'Drawing an Eye' video on Youtube.
Reviews
I was looking for a creative way to end the year. I found it. Very imformative and well thought out with information, examples, rubric, etc. This will certainly make my job a little easier. Well worth the purchase. Thank you!
I am SO happy with this purchase! I was feeling stressed with all of my various art classes this year so bought the Surrealist Eye lesson and it took all of my stress away. It is a thorough lesson plan and very adaptable to different levels. My upper-level artists are loving this project. When they did research pages for Dali and Matisse, they were so involved that I'm thinking of doing more artist sketchbook pages in that style. They also came up with some awesome ideas on the brainstorm page and enjoyed sharing them with the class. Normally, I think I would have to have done a lot of changes to adapt a lesson to my teaching style, but this was really a perfect package.
Thank you for your feedback.
You must log in and be a buyer of this download to submit a review.