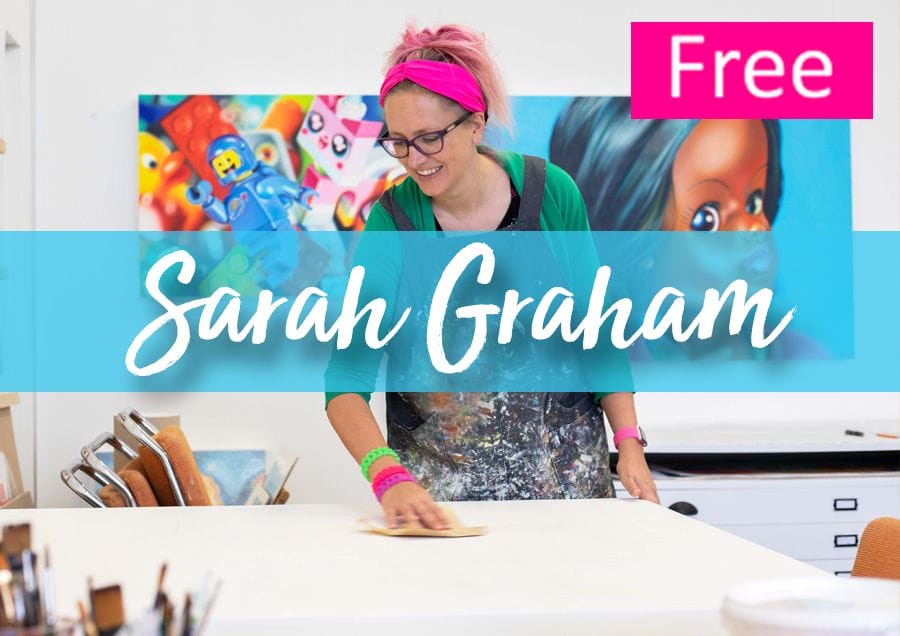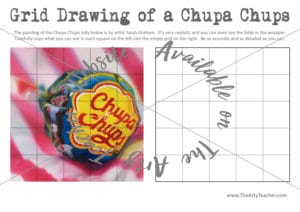 This is the official, artist-approved, presentation about the work of artist Sarah Graham.  Famous for her brightly coloured, hyper-realistic oil paintings, she is the perfect artist to introduce your students to if you are exploring the themes of food, colour, nostalgia, childhood or identity.  The 13 slide presentation includes:
A script that includes information and questioning to introduce your students to her work.
Images of inside her studio.
Quotes from the artist about her process.
A link to a video that shows a time-lapse film of her completing a painting.
The final two slides have been created to print and use as resource sheets of her work.
***ALSO INCLUDED***
A grid drawing of one of the artists famous Chupa Chups lolly paintings. Pictured above.
To learn more about Sarah Graham read the blog post that you can find here.
When you register on The Arty Teacher you can download up to 3 of the resources that are free every month.
You must log in and be a buyer of this download to submit a review.