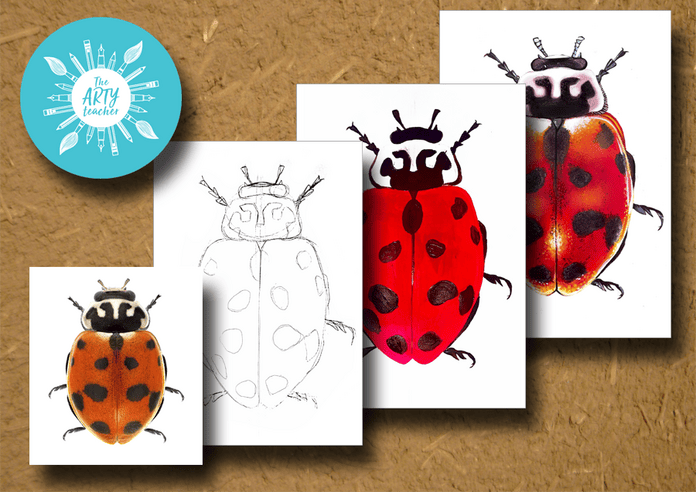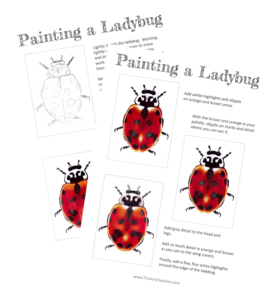 Painting a Ladybird with Acrylic is a download that has everything you need to support your students with learning how to paint with acrylic.  This download includes:
A step-by-step guide within a 9 slide PowerPoint. (Pictured above). Talk this through with students before they start.  The text is editable, so you can change the word 'Ladybird' to 'Ladybug' should you wish.
The same images on a two-page step-by-step worksheet that supports students whilst they work.  There are two version: one with the spelling 'Ladybird' and one with the spelling 'Ladybug'.
A high-resolution image of a ladybird to work from.
There are more painting resources and insects resources on The Arty Teacher website.
You must log in and be a buyer of this download to submit a review.