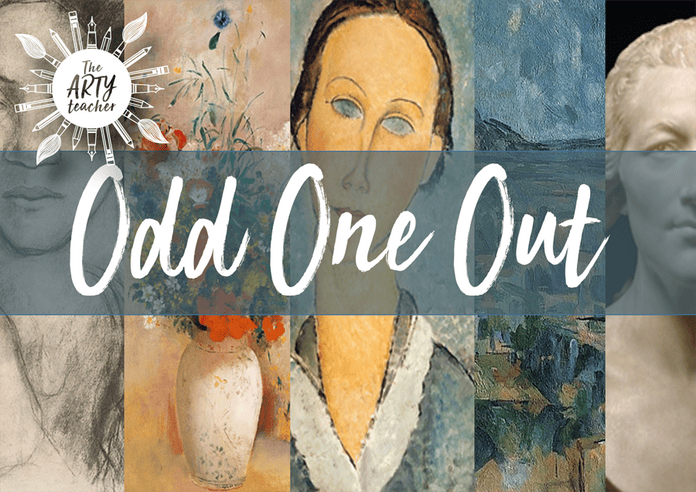 Odd One Out is a starter activity where students have to guess which artwork on each slide is the odd one out.  This may be because of media, content, process or colour.  There is a script within the presentation so no preparation is required to use this resource.
If you are looking for a short snappy starter for a lesson, use just one slide.  If you want a longer starter, use 4 slides.  This is a fun way to introduce your student to more artists and subject-specific vocabulary.
You must log in and be a buyer of this download to submit a review.