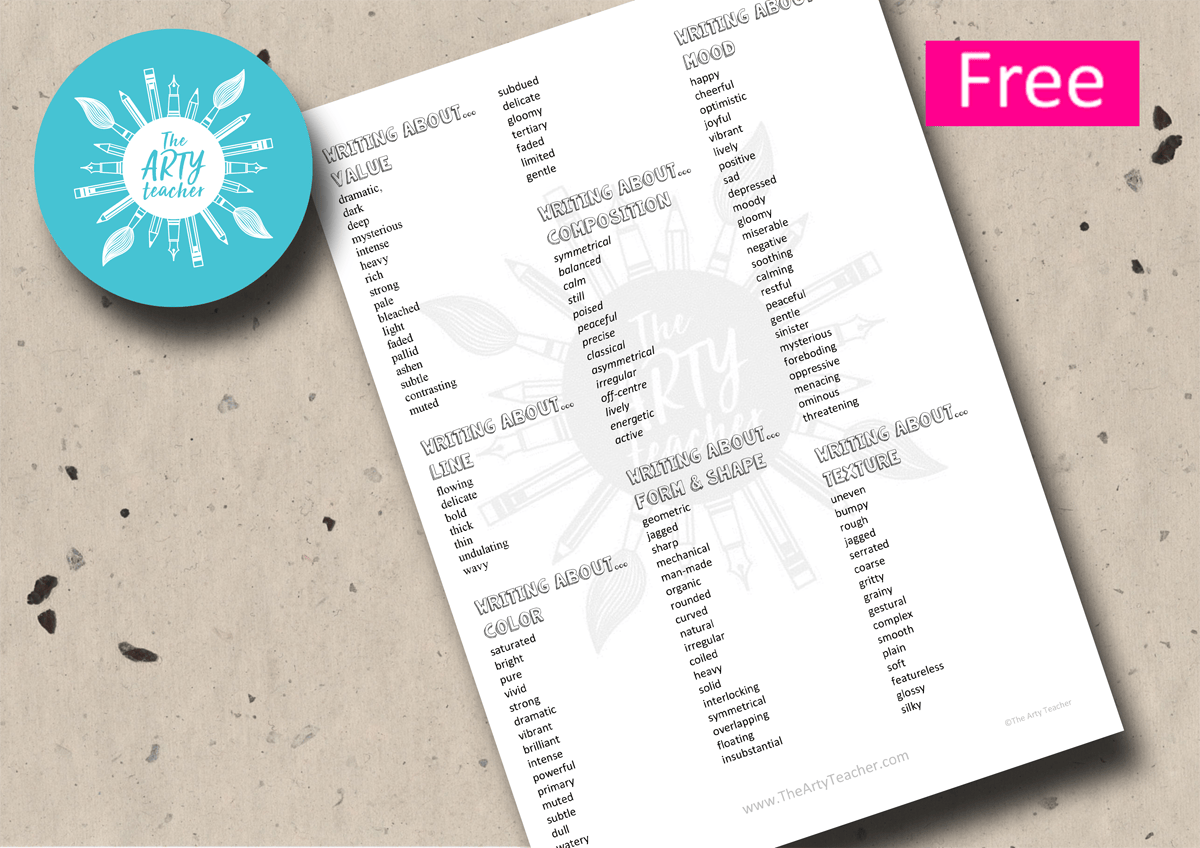 You will use this Key Words list again and again.  It's a great way to help and encourage students to use a broader vocabulary in your art lessons, and a simple way to incorporate art literacy.
It includes keywords for the following categories:
Tone/Value
Line
Colour/Colour
composition
Form & Shape
Mood
Texture
There are two versions.  One which uses the words value and color, the other tone and colour.
When you Register on The Arty Teacher you can download 3 free resources a month or buy individual resources – or why not subscribe to access 10 paid-for resources every month at a fraction of the price!
Reviews
You must log in and be a buyer of this download to submit a review.