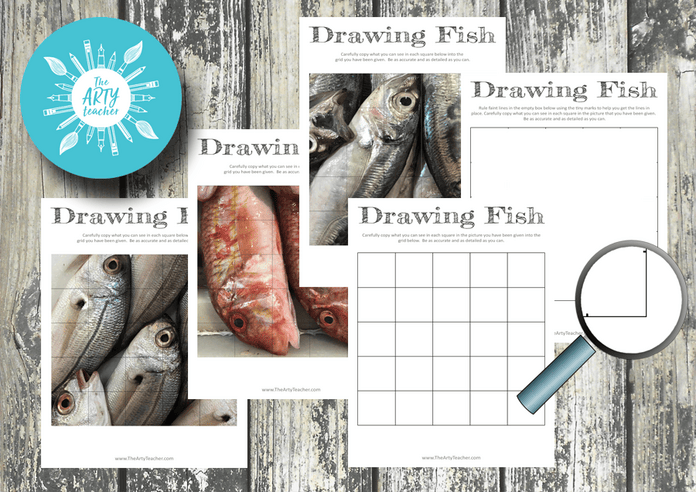 This download includes the three grid drawings of fish pictured above.
The resource comes with two grids.  One with the lines already in place and one which has tiny marks around the edge so students can rule their own lines. The choice is yours!
There are lots of grid drawings on The Arty Teacher website and also 'Under the Sea' art resources.
You must log in and be a buyer of this download to submit a review.