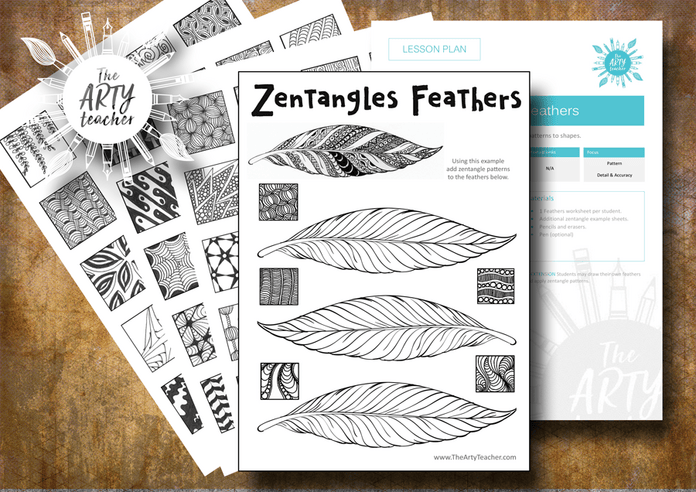 A wonderfully appealing zentangles exercise where students fill in the feathers with different zentangles.  This resource comes with the worksheet which shows a good example, a lesson plan and 3 zentangles sheets for inspiration.
There are many more zentangle art lessons on The Arty Teacher.
For even better value, purchase a subscription here
For even better value, purchase a subscription here
Reviews
Great little lesson in it's own right but the samples of zentangle pattern in the pack are the big winner here and can be used for multiple projects. I'll be using them with my 1st year students who are working on a zentangle project for their visual elements.
Zentangles Feathers is an excellent pack with crisp and clear images. The pattern resource sheets are useful for other Zentangle projects or for any activities based around pattern. A great lesson for starting or finishing off the semester for lower school students, or an easy lesson for a non-specialist relief teacher!
You must log in and be a buyer of this download to submit a review.