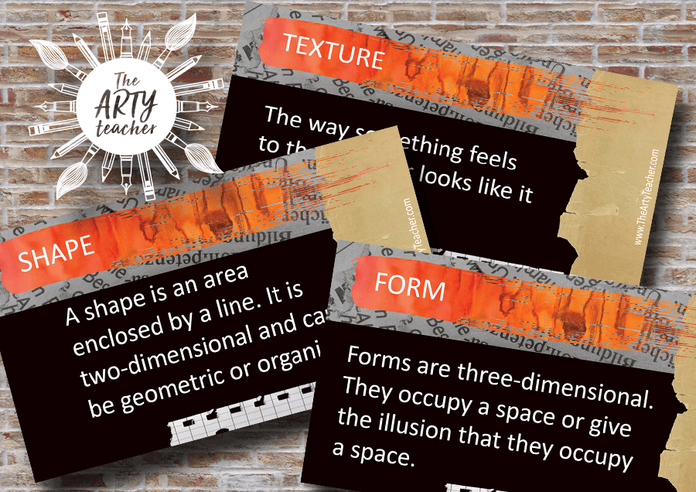 This elements of art PowerPoint can be used in a number of ways:
Print the slides straight from the PowerPoint and use them as posters around your art room.
Print them smaller and use them as flashcards.
Have a definition on screen at the start of the lesson, so your students know what you are focusing on.
The slides are animated so the definition flies in, so you can also use the slides to test your student's knowledge.
There are more elements of art resources on The Arty Teacher.
You must log in and be a buyer of this download to submit a review.