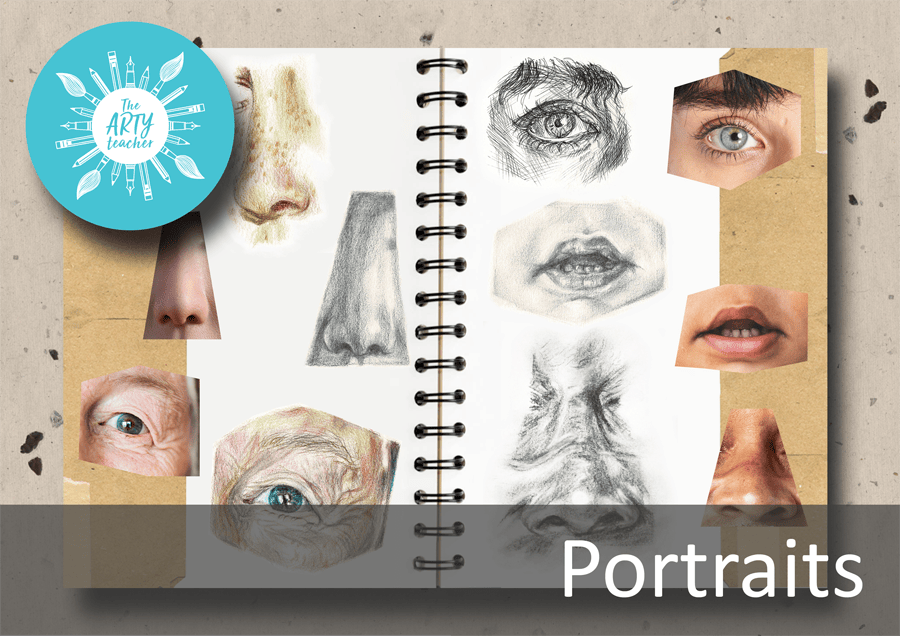 Have you always wanted to do one of those cool pages you see on Pinterest where students draw from magazines like the example above? Only when you look through magazines you can't find enough images for a class?  This download is the solution.  It includes:
The fantastic example above with six drawings completed in pencil, coloured pencil, pen and charcoal.
A page of eyes, a page of noses and a page of mouths to give your students choice.
There are many portrait resources on The Arty Teacher website.
You must log in and be a buyer of this download to submit a review.