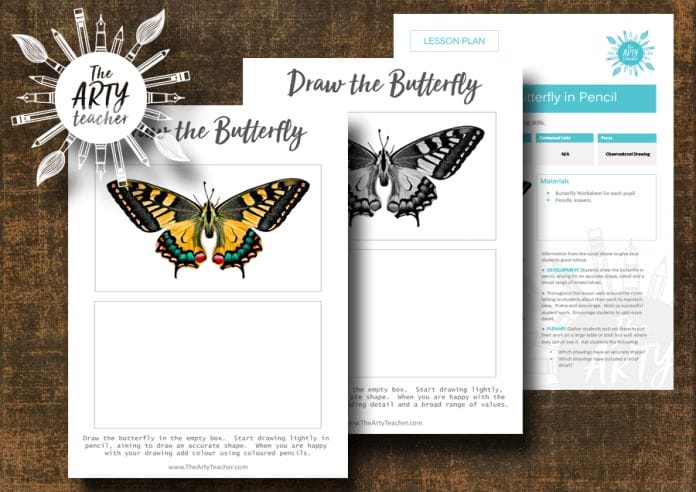 Draw the Butterfly sub/cover lesson is a super-useful download and will link to lots of projects you already teach.  Perhaps you already have an insect project or natural forms project?  However, it also works as a one-off lesson that your students will love!  This download includes:
A worksheet in black and white and also colour so you can choose if your students work in pencil or coloured pencil.
A version of both of the above for the UK and USA to allow for different spellings. (4 versions of the same worksheet in total)
Two lessons plans.  One for working in pencil, and one for working in coloured pencil.  Each lesson plan includes a script for a non-specialist and an extension task.
Draw the Butterfly is just one of many sub/cover lessons on The Arty Teacher!
You must log in and be a buyer of this download to submit a review.