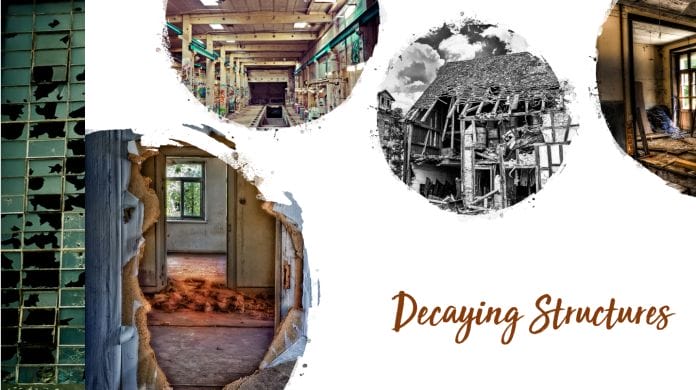 This decaying structures image bank will show your students crumbling facades, broken windows, peeling paint, boarded up windows and ghostly interiors.  It's an ideal starting point for a drawing or painting project.
Over 50 slides.  There are many image banks on The Arty Teacher.
Reviews
I am so thankful for all these wonderful (and affordable) resources from the Arty Teacher. I am a very picky art teacher. I want all of my projects to teach foundamental skill develpment, but I also want them to appeal to my kids. I teach a wide range of ages and run an academy for young artists building their portfoilios. When everything went digital, I had a hard time adjusting my projects. These resources have been a life saver!
You must log in and be a buyer of this download to submit a review.