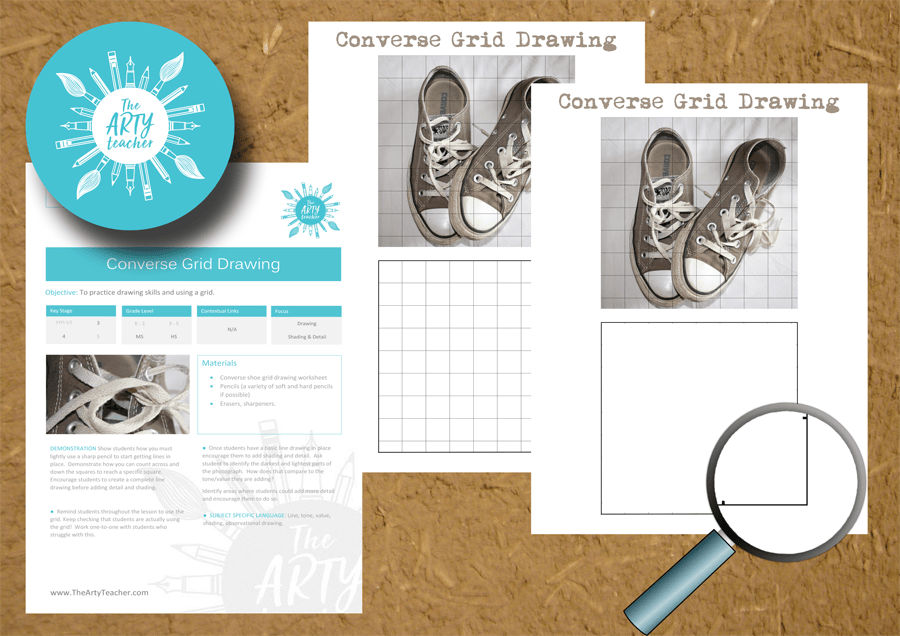 Encourage beautiful drawing with this converse grid drawing. Ideal as part of any drawing module or this would make an excellent homework or cover lesson to improve drawing skills.
There are two versions of this grid drawing.  One where the grid lines are already in place, and one where your students draw the lines using the little marks on the edge as a guide.
A detailed lesson plan will help your substitute teacher or cover supervisor give helpful advice.
The Arty Teacher offers a range of high-quality art grid drawings.
The Arty Teacher provides art resources for art teachers around the globe.
Reviews
I have found the Converse shoe drawing one that appeals to my high school students and provides a challenge. Grid drawing holds their interest and forces them to really look. It also gives them a great confidence boost when they see the results.
Thank you for your feedback.
You must log in and be a buyer of this download to submit a review.