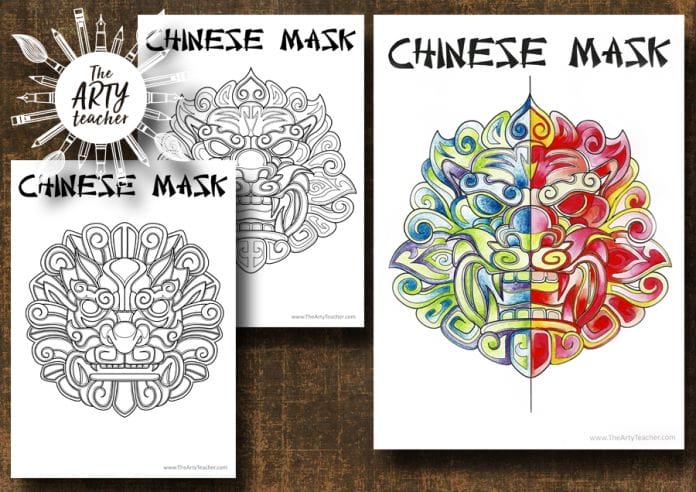 Teach your student to gradate watercolour and coloured pencil with this Chinese masks art lesson.  Allow approximately 3 lessons for this task. This download includes:
Two different Chinese Masks for students to work on.  There are two versions of each one:  as pictured above and also divided in half.
A 'good example' which shows pencil shading in blues and watercolour in reds and yellows. (Pictured above).
A detailed lesson plan which includes an introduction, development, plenary and extension task.
There are more resources on The Arty Teacher that look at different cultures.
There is a useful Youtube video which shows how to gradate watercolour that you could use with this lesson.
Chinese Masks Art Lesson
You must log in and be a buyer of this download to submit a review.